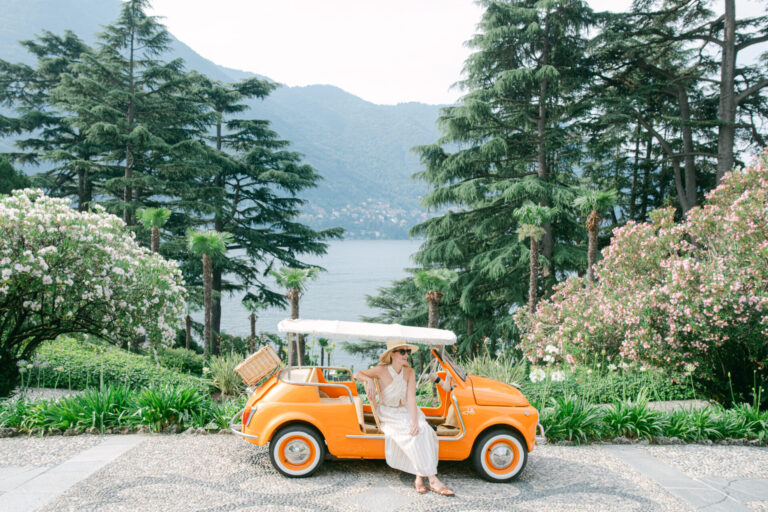 THE PERFECT HOTEL DOESN'T EXIst...or does it? this italian dream destination comes as close to perfection as we've ever seen. as you say at passalacqua, "hold my spritz."
When Passalacqua was named as number one on the inaugural list of The World's 50 Best Hotels this year by industry insiders, literally no one who has stayed there (nor anyone in the travel industry) was surprised. 
A masterpiece of luxury and style,  Passalacqua serves as a tribute to the timeless allure of Lake Como. It also stands as a testament to the remarkable hospitality and design prowess of Valentina De Santis, who, along with her family, is known for the iconic Grand Hotel Tremezzo (a few miles up the lake) and its indelible mark on this captivating destination.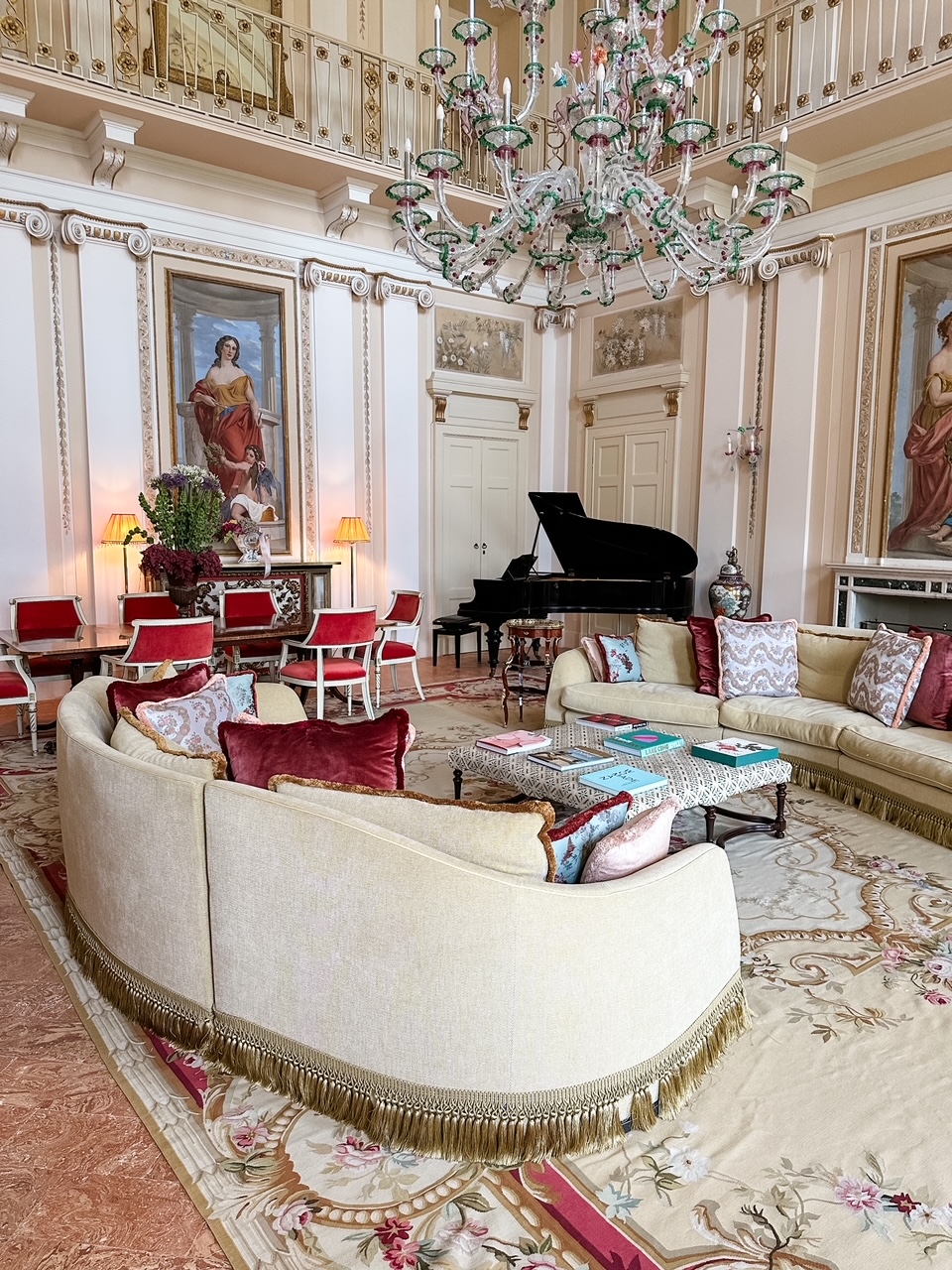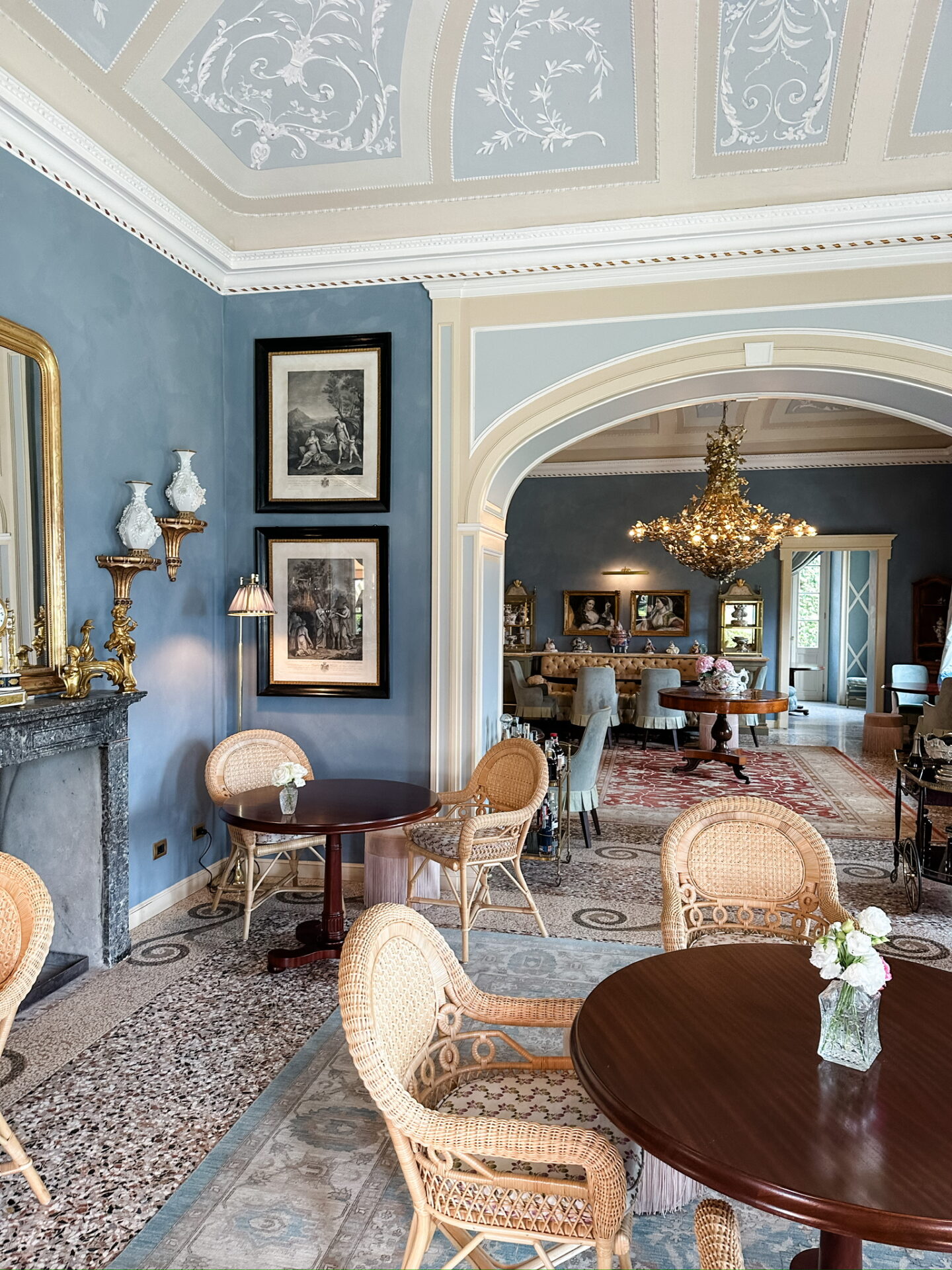 The moment you pass through the grand front gates of Passalacqua, the Italian phrase "Il dolce far niente" takes on a whole new meaning. This extraordinary property, nestled along the shores of Lake Como, effortlessly blends opulence with the comforting familiarity of a weekend escape at a dear friend's summer residence. It's as if your closest confidant were an 18th-century aristocrat with an impeccable eye for interior design.
The pursuit of perfection is apparent in every facet. No detail has been spared, from the well-stocked open kitchen, welcoming guests at any hour, to the lavish bathrooms adorned with marble and Murano glass. Behind the front desk, an antique display cabinet proudly showcases their signature "three fish" brass room keys, a nod to the hotel's commitment to uniqueness and elegance.
But that thoughtful preservation of heritage doesn't mean you'll be without modern creature comforts. Each room is equipped with Dyson hair tools and flat-screen televisions that slide discreetly into lovely steamer trunks at the foot of each bed.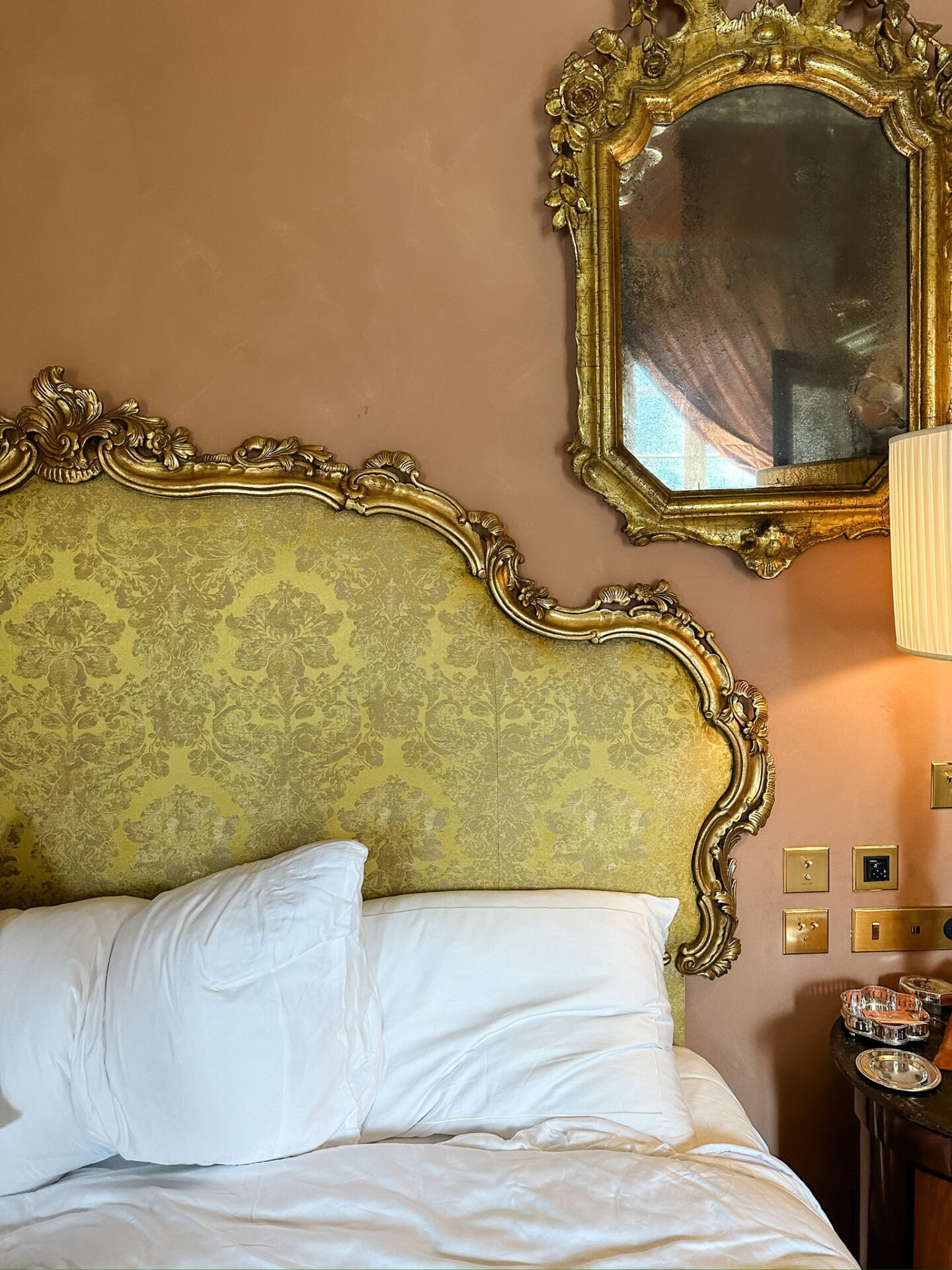 Aesthetic

: Innately cool Italian heiress's private residence, where maximalism feels totally natural

Keys

: 24 (12 in the main villa, 8 in the converted stables / 'palazz', & 4 in the 'Casa del Lago' which can be booked as a villa)

Ideal Client

: Design-Lovers, honeymooners, it-girls 

Rates

: from €1,300 during off-season
Perched in the lakeside village of Moltrasio in Lake Como, it is an easy one-hour drive from Milan Malpensa International Airport or Milano Centrale Rail Station.
The hotel is open from mid-March through mid-November. While the summer months are peak season and ideal for water activities, spring and fall are equally lovely (but no less in-demand).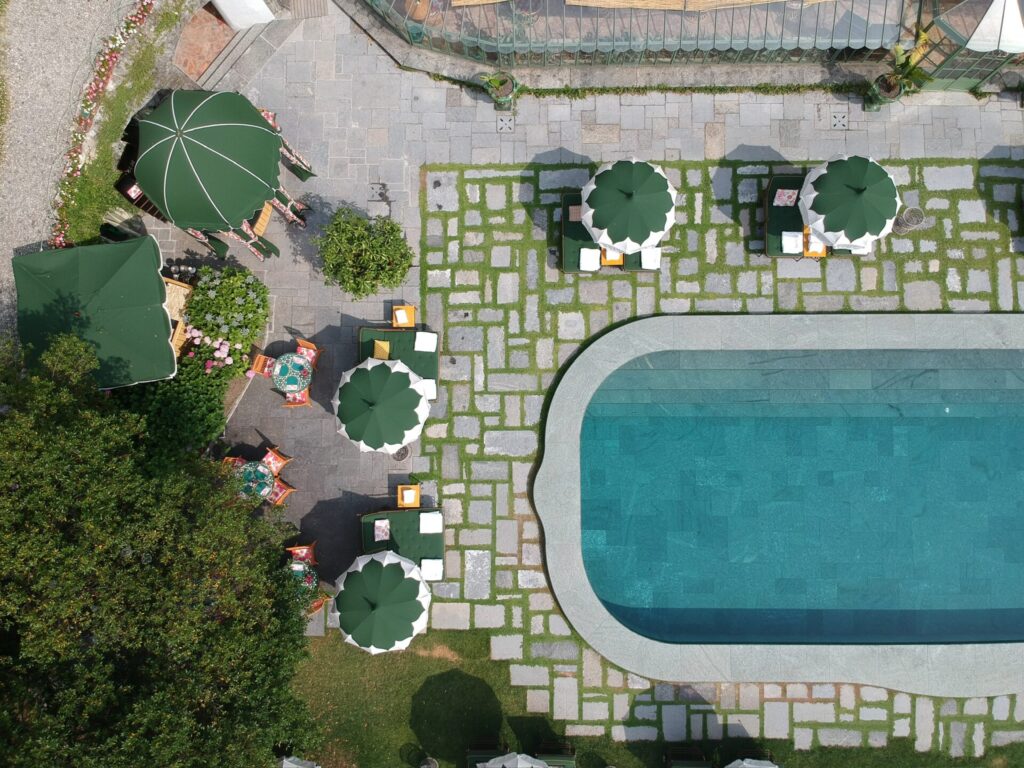 Compared with the overall opulence, the cuisine at Passalacqua is perfectly simple, embracing unpretentious Italian cooking with local ingredients. The open kitchen invites exploration, and guests are encouraged to order off-menu. Dinner can be served where you wish around the property, and the main outdoor seating area often features a pianist to make sure the evening is extra magical.
After indulging in some well-deserved rest and relaxation beneath the fringed canopies of your poolside cabana, enjoy a refreshing Aperol or two at the impossibly chic La DoubleJ lounge. In the evenings, you'll find a white dinner jacket-clad bartender inside the library bar—itself clad in vintage botanical print-panels—ready to create whatever spirit suits you.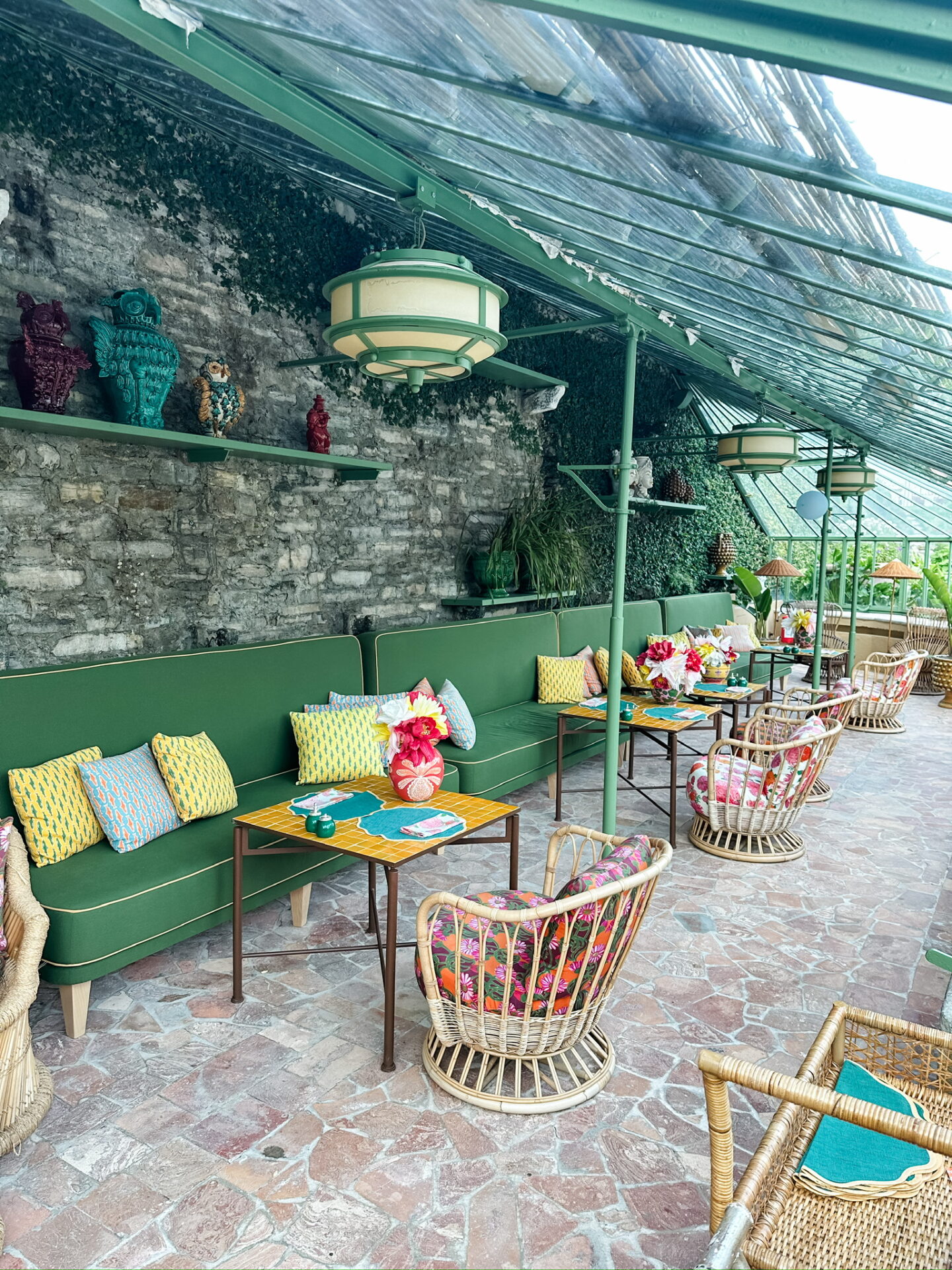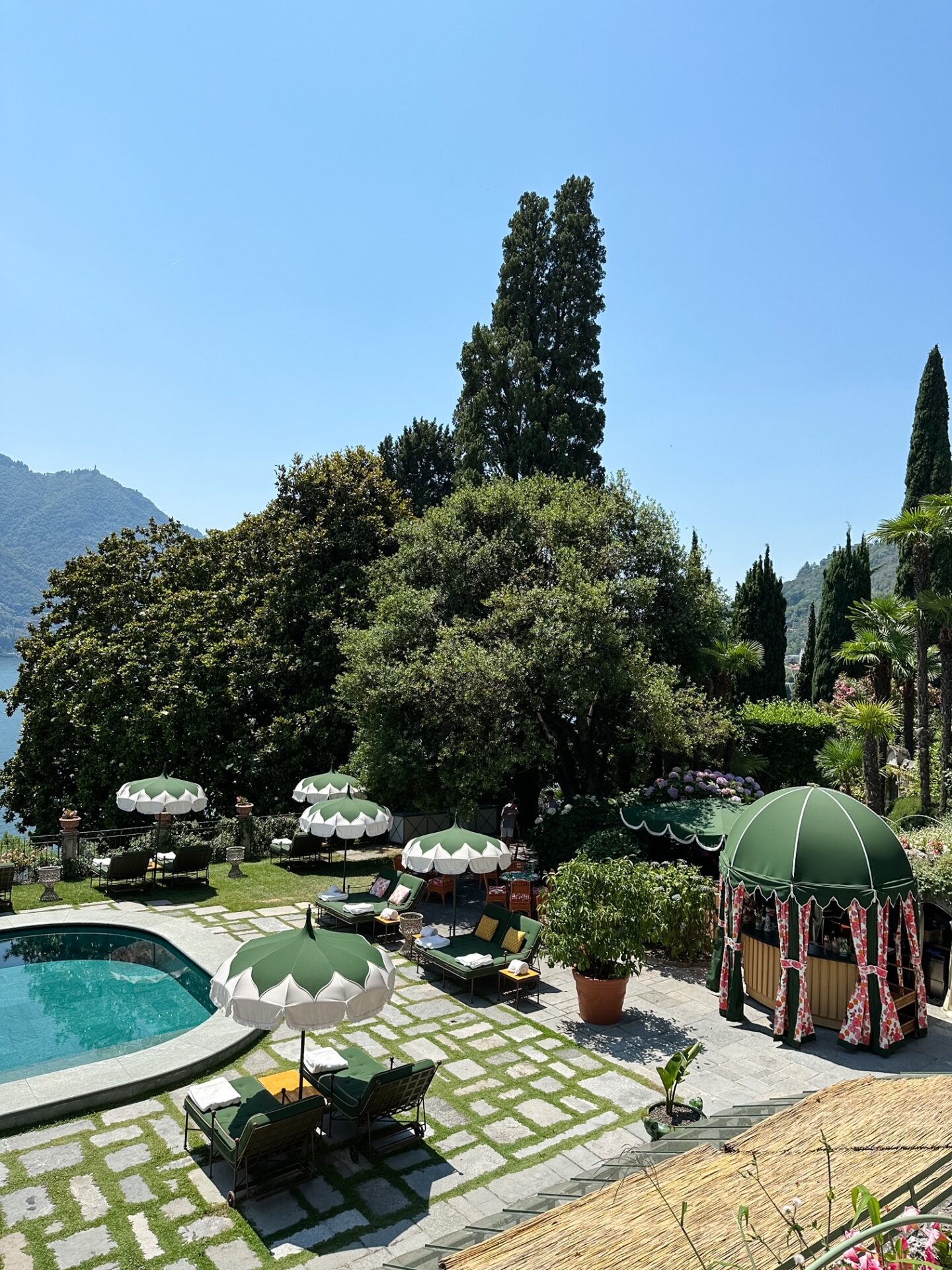 Venture through an underground tunnel to your vintage wooden Riva boat, where a charming skipper awaits at the pier, ready to guide you on a sunset cruise across one of the world's most breathtaking lakes. Upon your return, you'll be greeted by a warm and welcoming staff member, making you feel right at home, away from home.
Passalacqua's verdant gardens, with olive groves, blooming mimosa, fragrant roses, and stately magnolia trees, lead to the alluring pool terrace. Here, vibrant JJ Martin-designed parasols inject a fashionable and playful twist into the classic opulence that characterizes the property.
Passalacqua offers a range of daily activities and classes, from flower arranging (the full-time onsite florist is always up to something) to gelato-making to yoga and meditation, ensuring that your days are filled with enriching experiences. Weekly walking tours of the local village, tastings with the sommelier, garden tours, and outdoor movie nights are just a few of the experiences one might expect.
Nestled within the Palazz, Passalacqua's Spa is an oasis of tranquility, seamlessly blending Como's rustic charm with a hint of decadence. In partnership with Dr. Barbara Sturm, the Spa menu centers around massages and facials, drawing inspiration from Lake Como's timeless ability to rejuvenate and bring a healthy radiance to your skin. Beauty appointments can be arranged in-room by request.
The fitness center has to be one of the world's most scenic, stretching along the expanse of a former greenhouse that seamlessly merges with the enchanting olive grove. Clay tennis courts are at-the-ready with lake views as well.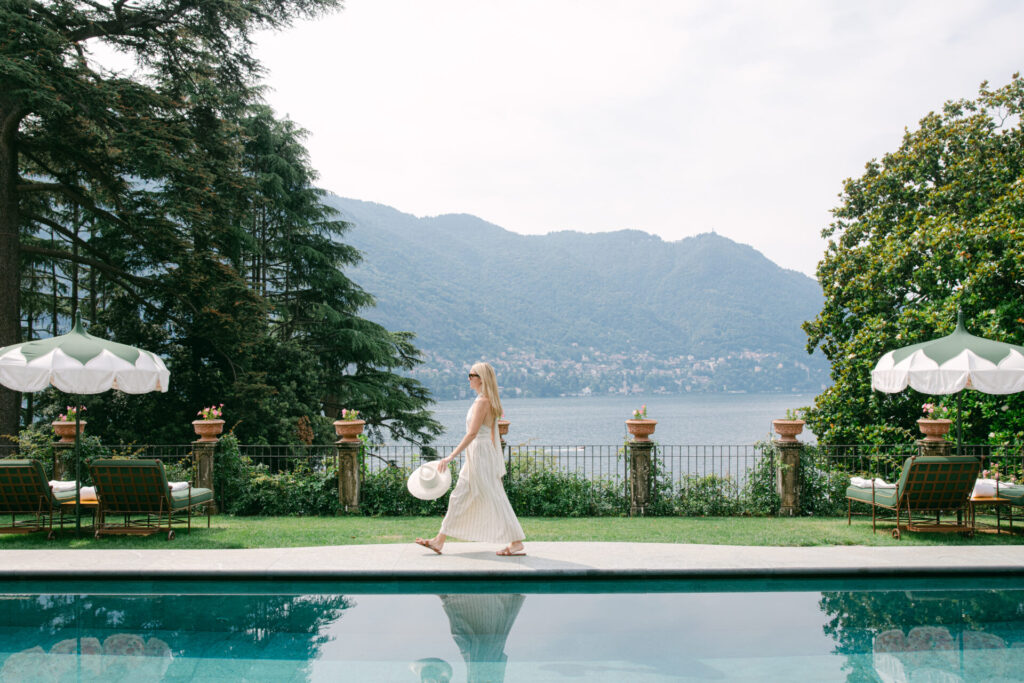 ARBITER AMENITIES INCLUDE:
Priority status for upgrade on arrival, subject to availability
Complimentary daily breakfast for two guests per bedroom
$100USD equivalent in local currency Hotel credit to be utilized during stay
Priority for early check-in / late check-out, subject to availability
READY TO VISIT PASSALACQUA?
Get in touch to plan your trip to Lake Como.