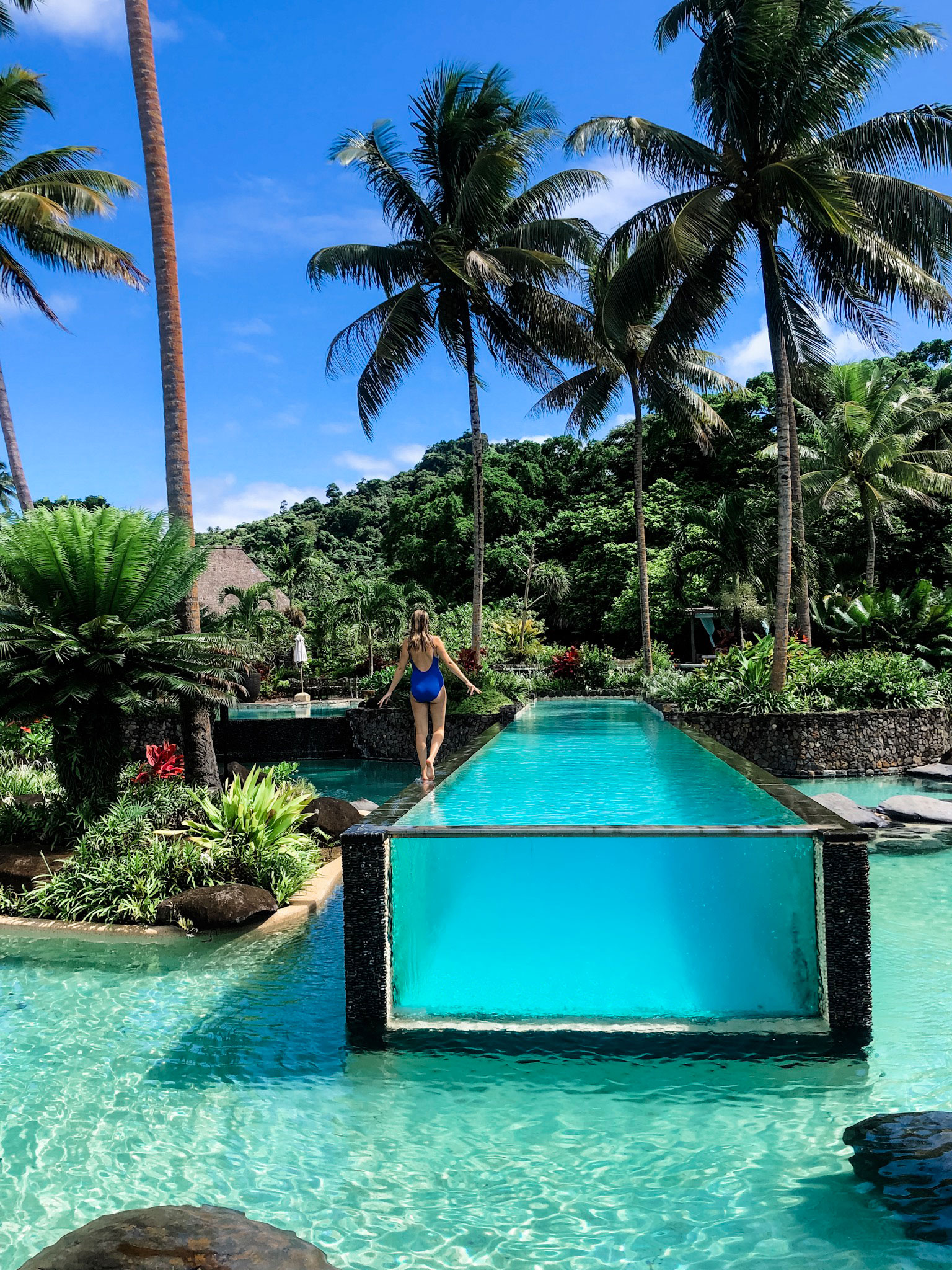 For anyone who loves hotels, a trip to the famed Laucala Island needs to be on your bucket list.
COMO Laucala Island is truly one of the most glorious hotels in the world — there's a reason Oprah, and George and Amal Clooney count it as their favorite. Imagine a paradise where they anticipate your every wish and whim. Ultra-exclusive and expansive, it would be equally perfect for a honeymoon, family vacation, multi-generational retreat, or milestone anniversary. We may have peaked having already stayed there, but it was worth it to be able to share the perfection we uncovered.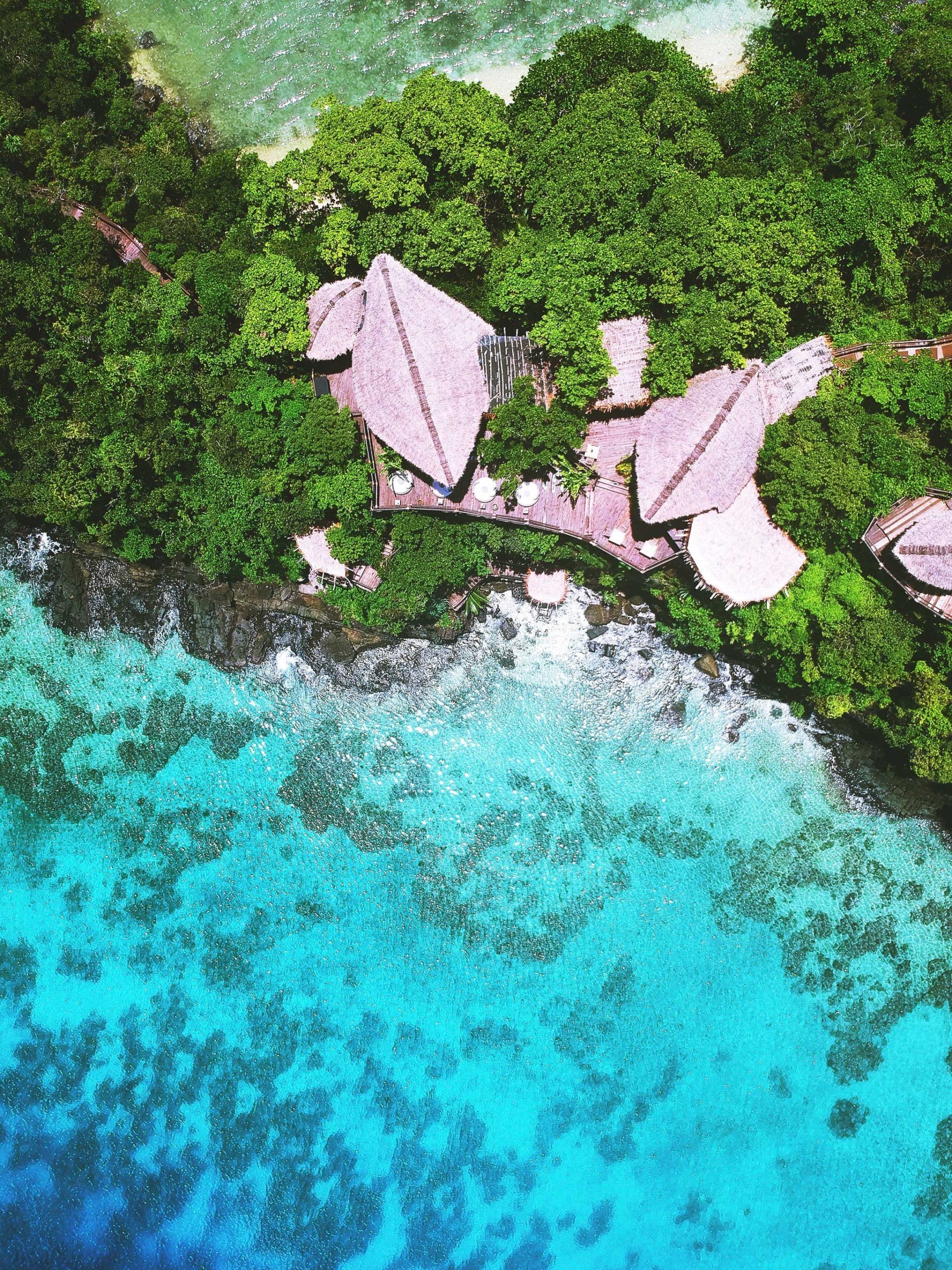 With only 25 private villas set on 3,500 acres, Laucala is the ultimate, exclusive private island and hedonistic retreat, yet the sense of warmth and welcome is instantaneous. Set in a landscape featuring rows of palm trees and lush, natural rainforest, it is almost otherworldly, and the coastline features both white sandy beaches and rocky cliffs.
The common areas vary from luxe treehouse to colonial-style, but all share the common thread of barefoot elegance. With their four-posters and traditional Fijian touches, the villas are traditional in design yet feature thoughtful modern touches throughout. Each villa has its own private infinity pool and yoga pavilion, indoor and outdoor dining spaces, and lush gardens. The soaking tubs—one indoor, one outdoor—for each bedroom are a highlight.
For those who want even more exclusivity, the property can be fully privatized with a buyout.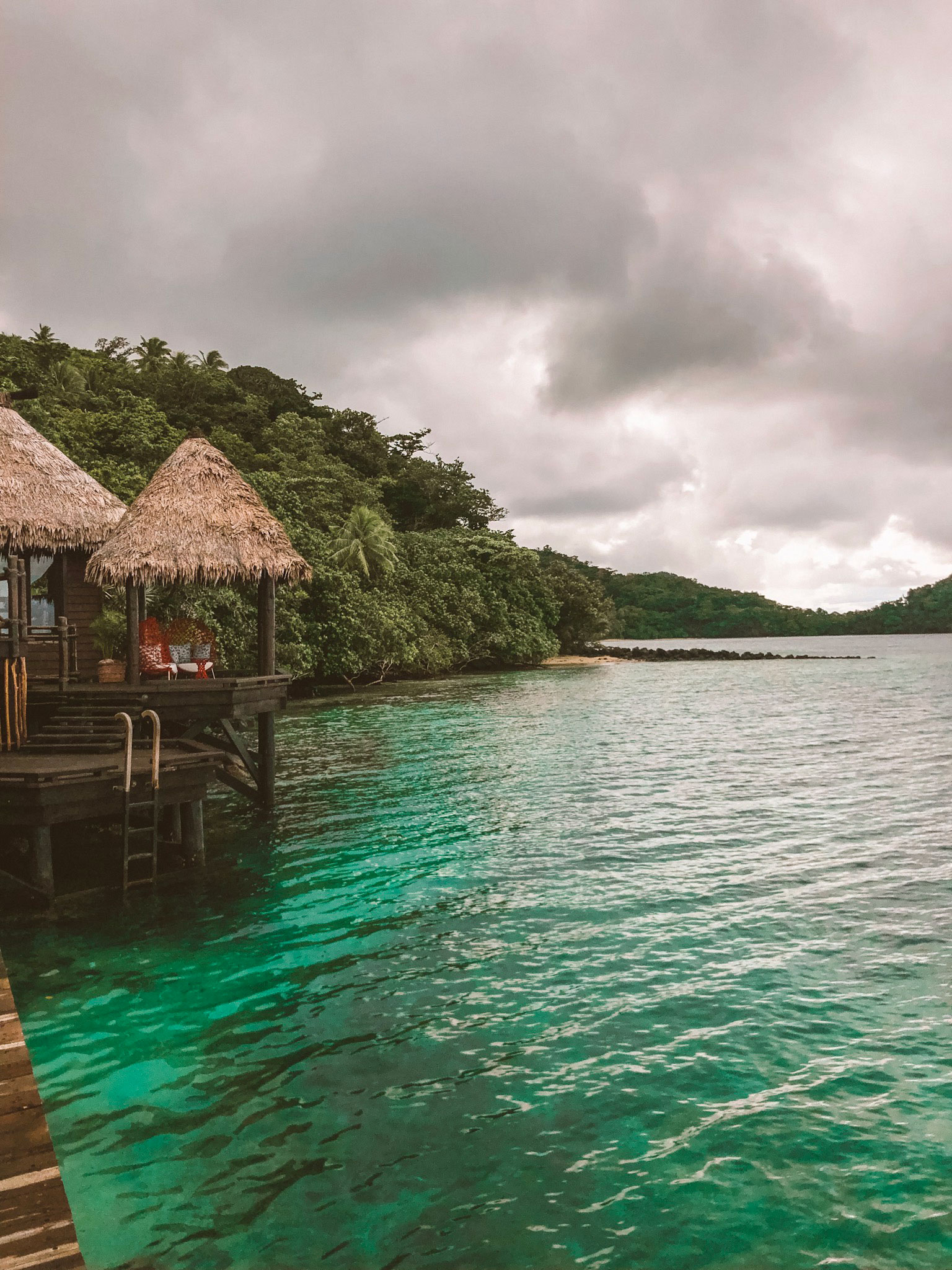 Aesthetic

: Sumptuously sustainable Fijian fantasy island, where over-the-top luxury harmoniously blends with its surroundings, evoking a "Jurassic Park"-esque sense of awe.

Keys

: 25 (one, two, or three-bedroom residences)

Ideal Client

: anyone who can afford it

Rates

: from $5,800 for two (fully-inclusive)
Laucala (pronounced 'Lau-tha-la') is its own private island located in the middle of Fiji's Koro Sea. Fiji Airways operates a non-stop flight from Los Angeles that will get you to the main island of Nadi in just under 11 hours. Upon arrival, the VIP experience begins. You are escorted from the plane directly to the Laucala Private Lounge, where you can check-in before hopping on Air Laucala for the 55-minute turboprop flight to the island. Pro tip: Laucala also operates a 24-hour Category 4 Certified Private Airport and can facilitate international arrivals, including customs and immigration, right on the island.
After deplaning on Laucala, the staff greets you with a "Bula" (welcome), a traditional Fijian song, before being escorted via Land Rover to your villa. Electric golf-carts then become your main transportation, but should you need to get somewhere across the island, chauffeured luxury SUVs are always on stand-by.
Fiji has tropical temperatures (between 77 to 86°F) year-round. January is the warmest (and wettest) month, and July and August see cooler east-winds.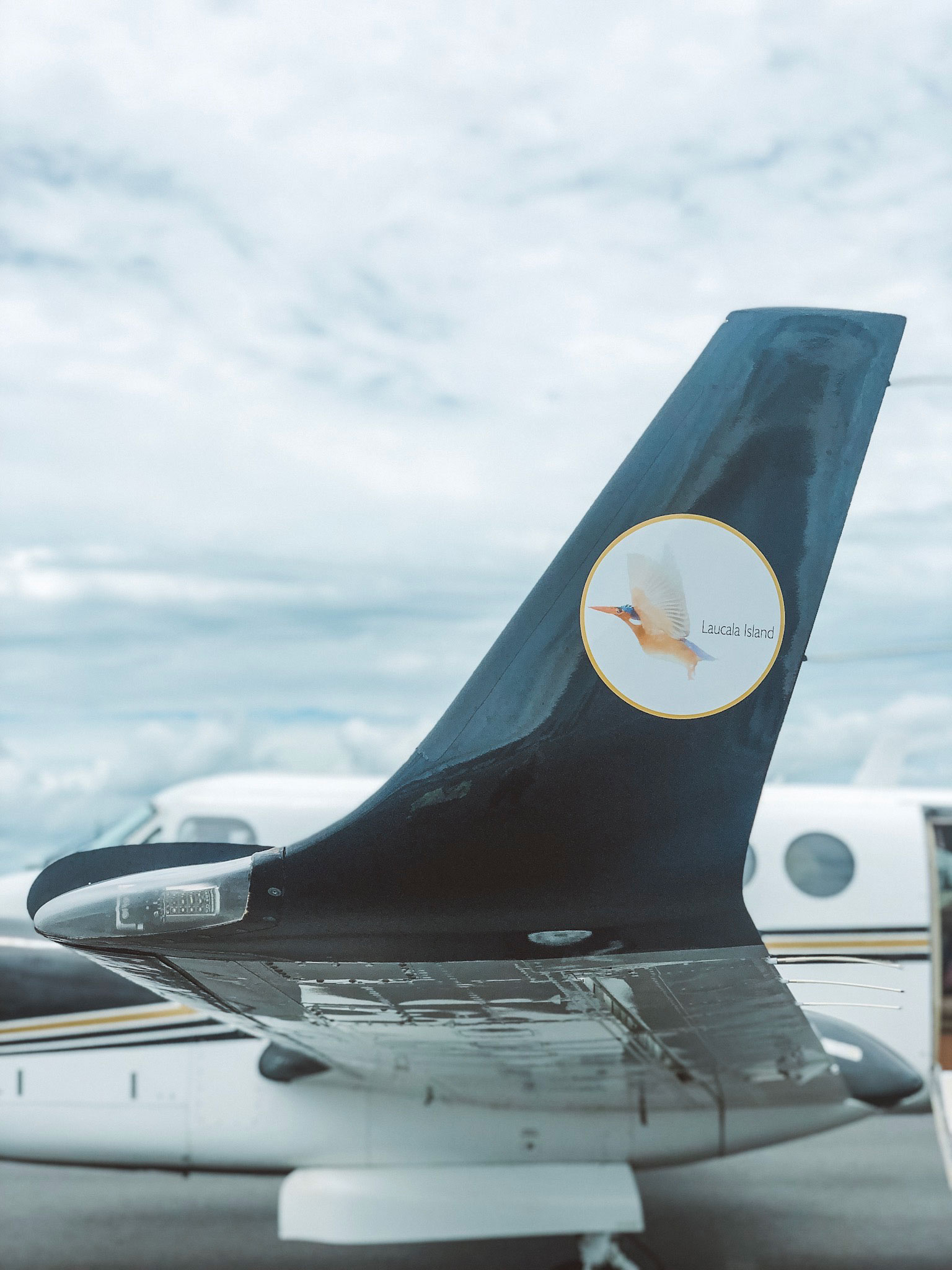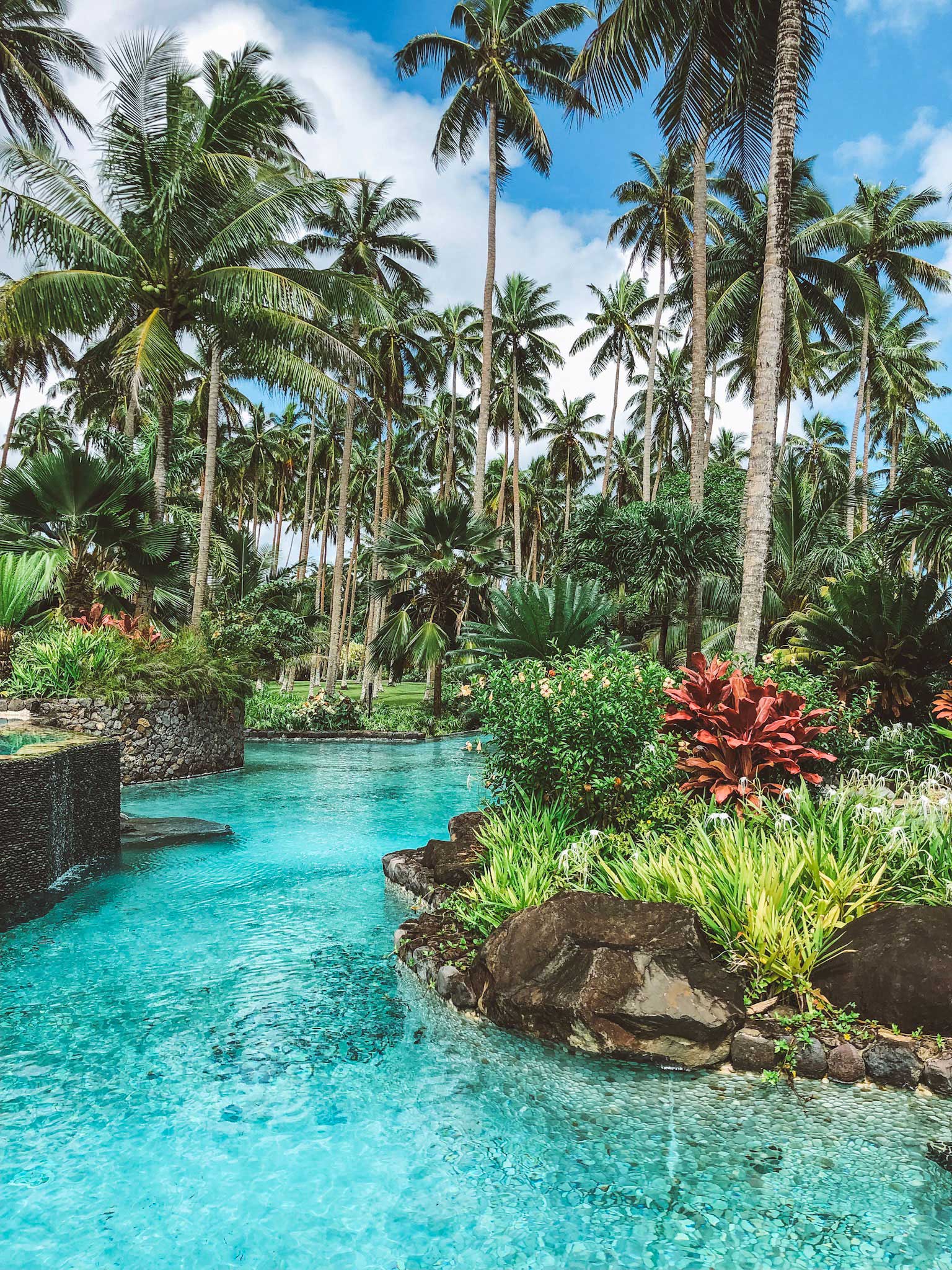 The food at Laucala, like everything else, is exceptional. The island has a focus on sustainability, and they grow as much of the food as possible on their 240-acre farm, so virtually everything is farm-to-table. Meals can be prepared and served almost anywhere you'd like (a private beach, in your own villa) or you can explore any of the resort's five dining establishments.
Plantation House is an old colonial-style mansion offering a lavish breakfast spread and fine dining in an elegant but relaxed setting. Seagrass Lounge & Restaurant is located on a cliff overlooking the sea, and offers Pan-Asian cuisine, fresh sushi, and can arrange Teppanyaki dinners. The Pool Bar and Beach Bar each offer relaxed options so that you don't need to leave your sunbathing (or glass pool Instagramming) perch during the day, and the Rock Lounge is the perfect spot to enjoy the sunset with creative cocktails, light bites, and amazing views.
There are also special dining events, such as a night at the Cultural Village, which showcases the local traditions and cuisines, and includes a kava ceremony in the bure kalou (a traditional Fijian religious building), as well as a dance performance, followed by a traditional Fijian feast.
One could make an argument that you never have to leave your room, if there wasn't so much to see and do on the rest of the island. One of the most recognizable features has to be the 25-meter glass swimming pool. This seemingly made-for-Instagram photo opp was actually designed before the age of influencers (and yes, we spent the better part of an afternoon trying to capture the perfect shot).
There is also a ton to do on both land and sea: inner-reef diving and snorkeling, sailing, waterskiing, jet-skis, under-water scooters, windsurfing and stand-up paddleboarding, kayaking, horseback riding, tennis, biking, yoga, cooking classes, spa classes, Kids Club, and golf.
All motorized and non-motorized watersports that can be done within Laucala Island's barrier reef are included in the rates. In addition, diving, boat charters and deep-sea fishing, and surfing excursions can be arranged by request.
The 18-hole championship golf course, designed by David McLay Kidd (known for designing the award-winning Bandon Dunes course in Oregon) has less than 150 tee-offs per year, so you're pretty much guaranteed to have it all to yourself. The course is set on the mountain with the most spectacular views and lush scenery. Lessons are available by PGA pros for every level (including kiddos). Green fees, buggy, and club rentals are all included.
Families are welcome, and the set-up of the villas is perfect for kids, and babysitting services are included (yes, you read that right). The Kids Club is available for toddlers to early teens and offers fun, unique, and educational experiences.
The wellness center at Laucala Island, a COMO Shambhala Retreat, is a sanctuary of tranquility, offering a wide array of treatments, experiences, products, and activities all enveloped in the harmonious sounds of nature. And while all guests are graciously treated to a complimentary 60-minute massage per stay, those who opt to book through Arbiter receive an extra for good measure (trust us, you'll be going back for more).
The best-in-class fitness center is equipped with everything anyone could need, including a [complimentary] personal trainer at-the-ready.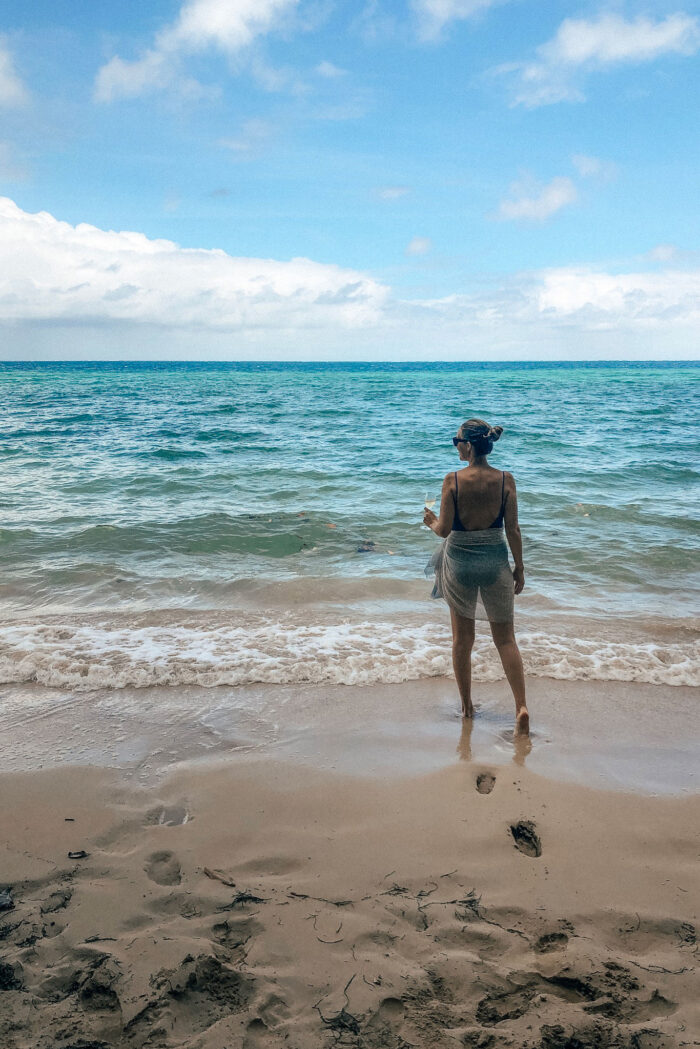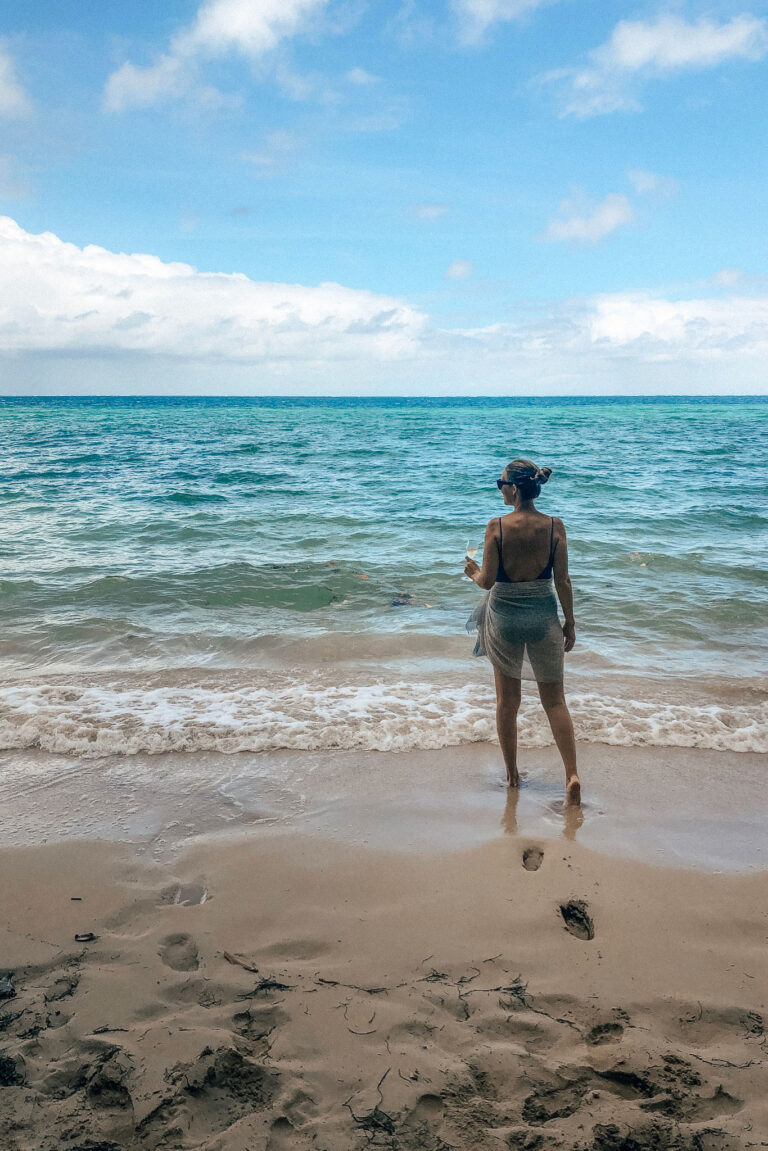 Laucala gives a new meaning to "all-inclusive"—the sky is truly the limit. Think of anything you could want, and the fabulous staff will make it happen for you. Pretty much everything is included in the nightly rate. Even your introduction to the spa is included, with each guest receiving one 60-minute massage per stay (clients who are #bookedbyarbiter receive an additional massage per guest as well!). Extras during your stay include outer-reef dives and surf trips, deep sea fishing or boat charters, additional spa treatments, and shopping at the boutique.
Full board on all dining and beverage (excluding select specialty vintages)
All inner-reef motorized and non-motorized watersports
Unlimited golf and tennis
Guided hiking and mountain biking
Horseback riding
Fitness center and classes, including personal trainer
Cultural experiences and farm tours
Children's center
Personal butler and babysitting services
Laundry, including dry-cleaning and pressing
Personal house buggy
Use of private lounge at Nadi International Airport
One complimentary 60-minute COMO Shambhala Massage (for guests 16 years and older) per person per stay
Arbiter Amenity includes one additional complimentary 60-minute spa journey per person.
Ready to visit Laucala Island?
Get in touch to plan your trip to Fiji.