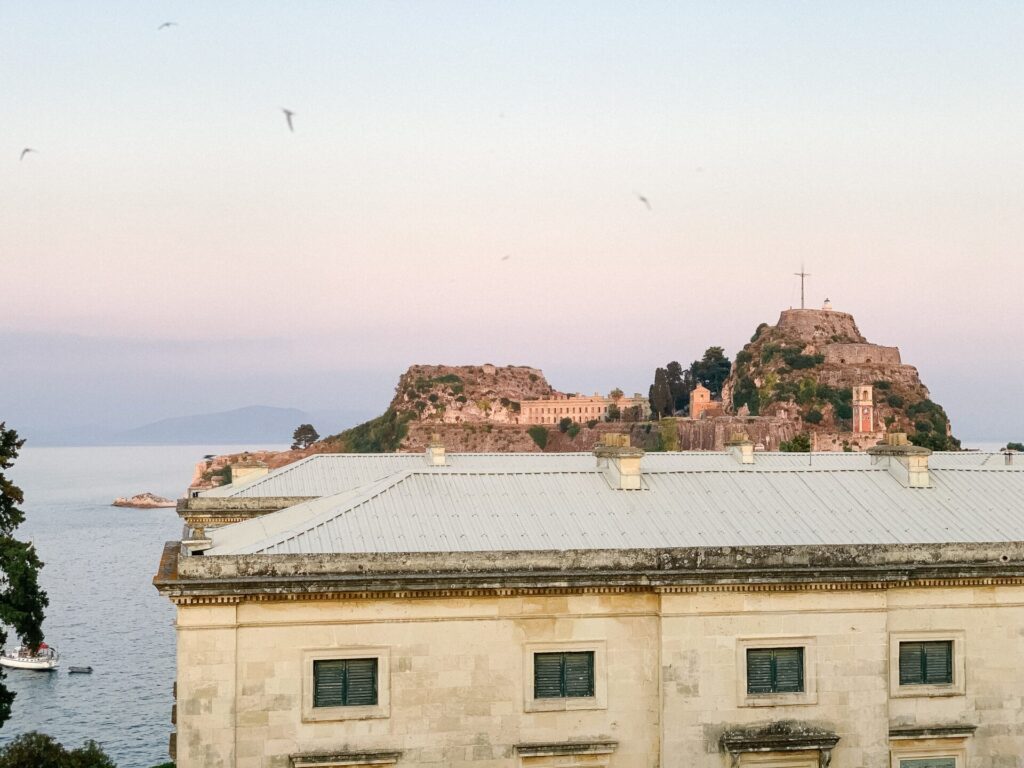 The co-founder and designer behind the cult footwear brand reveals how to enjoy this belovd Grecian island like a local.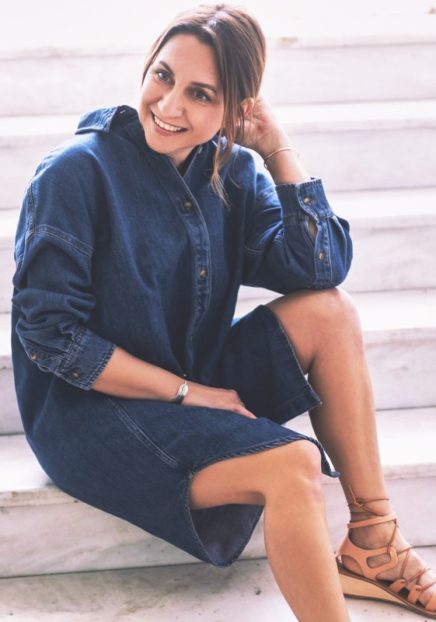 Hotels you suggest to visiting friends
Christina martini's guide to corfu:
Kontokali Bay because it is closer to the city and in front of the beach. Domes Miramare, which has the best spa on the island and great restaurants. The hotel was built in the late '60s by the Onassis family. 
Restaurant you miss when you're out of town
Pomo D'Oro restaurant. I always get the 'stuffed tomato risotto.' 
Shop that carries unique local treasures
You can visit  the organic farm of Dr. Kavvadia and go on a farm tour to learn how olive oil is made, visit the old olive press, and have an olive oil tasting experience.  There is a farm shop where you can buy olive oil and other products made in Corfu such as beeswax candles , olive oil soap and kitchen utensils made of local olive wood.
Favorite place to soak up a bit of culture
The Archaeological Museum of Corfu.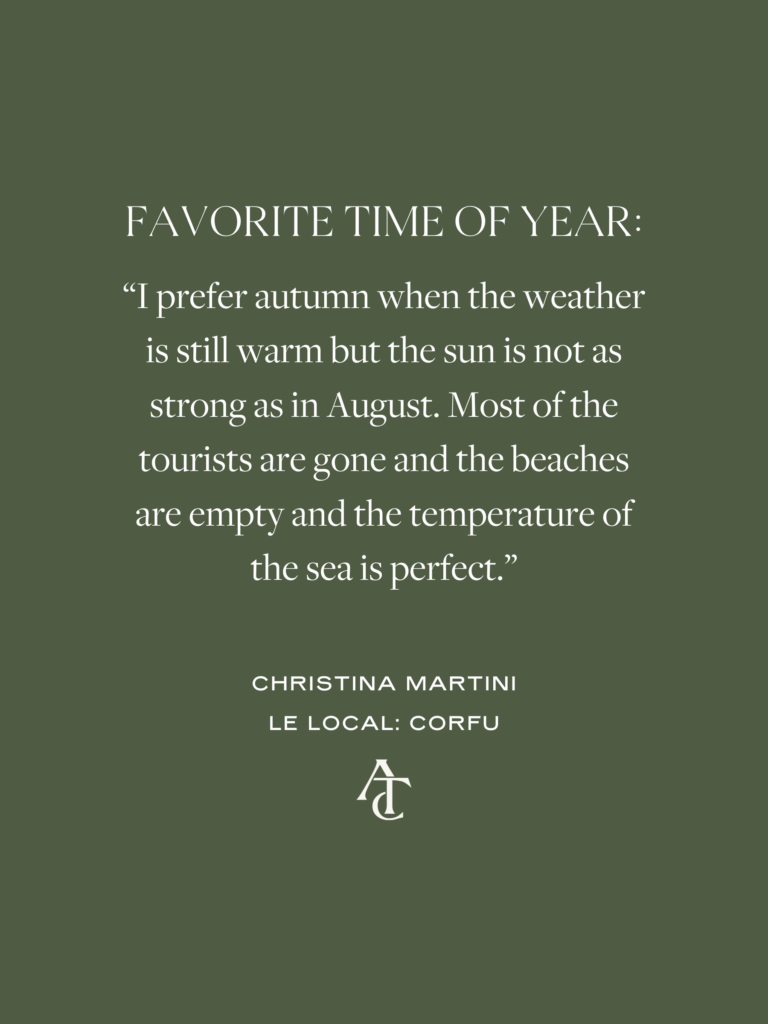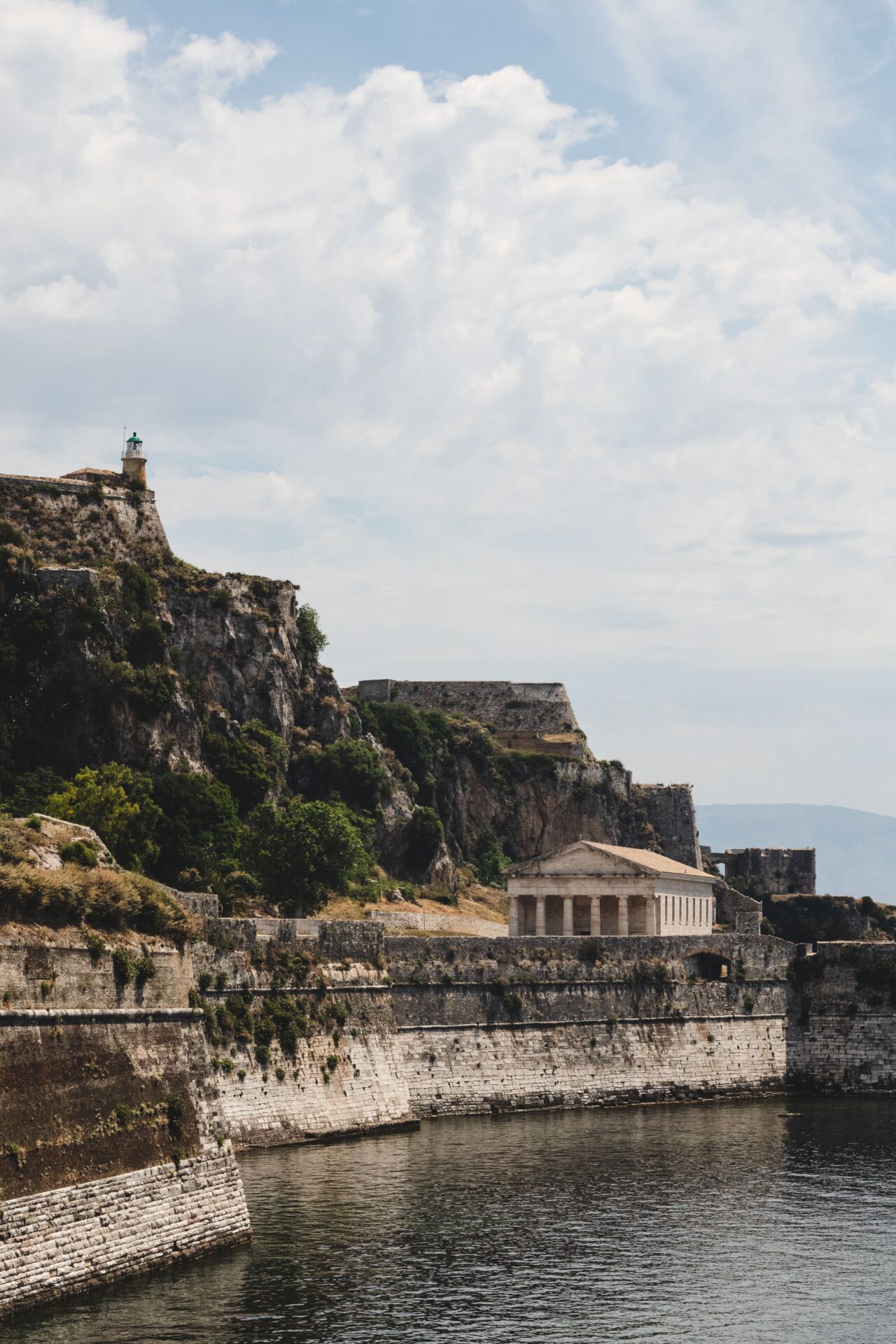 The landmark no visit is complete without seeing
The Liston on the main square of old Corfu town was built to resemble Rue de Rivoli in Paris. You should have a coffee or a drink there in the evening.
On a free (me day), I visit Fab, where you can have a pedicure. Then I like visiting the shops: Mezzo Mezzo where you can find Ancient Greek Sandals and other European brands. Petretin is another shop I like that has a men's collection, and Apres Ski has a great selection of eyewear. Mouses is a Greek designers concept store.
Neighborhood you as a local love to explore
The old town of Corfu was built by the Venetians. I love exploring the numerous little pebbled streets which locals call "kantounia."
An experience locals love but visitors might easily miss
Have a stroll in the local market and sit to have ouzo and lunch at one of the small market cafes where mostly old Corfiots hang out.